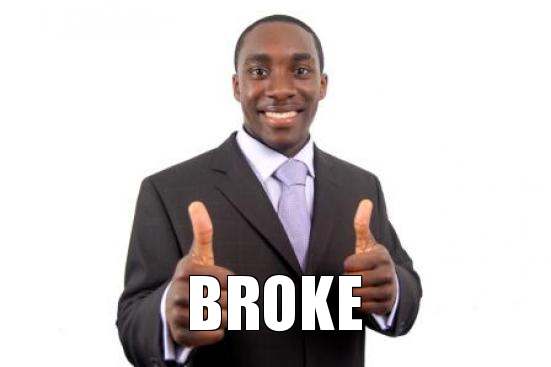 Have cable television. Many networks let you watch the shows online for free a day or two after the show airs. That's a good way to stay up to date with your favorite shows without the extra cost.
Go partying with your friends. You simply can't afford to do this if you're broke – unless you're not paying a cover and somehow getting free drinks. Find a less expensive form of entertainment and fun.
Pay more than the minimum on your credit cards. Normally, the advice would be to pay more than the minimum so you can pay off your card balances. However, if you're struggling financially, you can cut back on payments, temporarily, so make the most of your money.
Move to a more expensive apartment. Keep your living expenses as low as possible. If your lease at your current residence is nearing its end, talk to your landlord about renewing it at the same rate (or a lower rate if you've been a good tenant.)
Ignore your bills and bank statements. Ignorance is not bliss in this case. While you have your head buried in the sand, a storm is brewing all around you and you can't ignore it forever. Facing the reality of your situation is the only way to make the most of it and try to get out of it.
Overdraft your checking account. Letting your account balance become negative will make your financial situation worse. Not only will you face overdraft fees, when you finally deposit money into your checking account it will be eaten by the negative balance. Work hard to keep your balance in the positive.
CLICK HERE TO ACHIEVE YOUR FINANCIAL DREAMS IN LIFE