I'm going to outline a plan for you to get to $10k as fast as possible. I want you to realise that if you're wasting your time buying WSO's, the newest clickbank product or 90% of the products people push you're waisting your time and money.
Theres a reason you never see me promoting these types of offers. I know it will confuse the people who follow me and will only lead you down a path that makes you frustrated and broke.
I only focus on the highest converting offers that make me money, my coaching students money and they will make you a lot of money too if you apply them. I can take vacation, I can ride my motorcycle and I can spend time with my family and the money still comes in like clock work.
How? …. I learned exactly what i'm about to teach you and if you apply these tips it's the fastest way I know to get to a $10k a month income.
What I'm about to share with you is what has allowed me to buy whatever I want, work when I want and it's allowing me to DO WHAT I LOVE (yeeaah i love this!). So I hope you take the time to read it, let it sink in and get to work and make some money.
The only thing that matters in this business is building your email subscriber list. It's the key to true push button money.
I want to point out the obvious and show you what you should be doing. You signup to peoples email lists, they promote offers to you and they collect money. Now imagine the bigger that email subscriber list gets the more money they make.
Having your very own email list of people who love you, trust you and want to hear from you is the most powerful way to make income online. It's how I can push a button and make as much as $50k in a single day with the right offer.
If you want to make the money you see others making, if you want to create time freedom and be able to do whatever it is you want on your own terms the key is building your email list.
"Why You Need An Email List!!!!!!!!!!"
1.) A email list gives you leverage
Nothing and I mean nothing can beat an email list. It allows you to send traffic anywhere you want to direct it with a push of a button.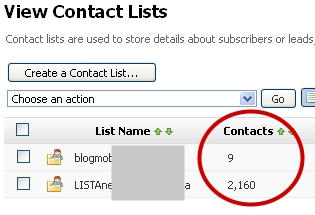 If you want to promote an affiliate offer, your own product or just get someone to read a blog post it's as simple as pushing a button. Just imagine when you can send an email and collect an easy $1000 without any effort. I do it all the time!!!!!!
Theres plenty of ways to make money online, but a email list is an asset that lets you make money day after day, month after month and it's never going to change.
2.) A email list allows you to give yourself massive pay raises.
This is the only business I know it's possible to give yourself pay raises without any effort. For every person on your list you should be making a minimum of $1 per subscriber.
If you focus on helping the people on your list and solving their problems then you can expect a lot more. So if you focus on the numbers, it's like a game. If you want to make more money you just increase your subscriber list.
Example: 1000 subscribers = $1000 a month average income.
10,000 subscribers = $10,000 a month average income.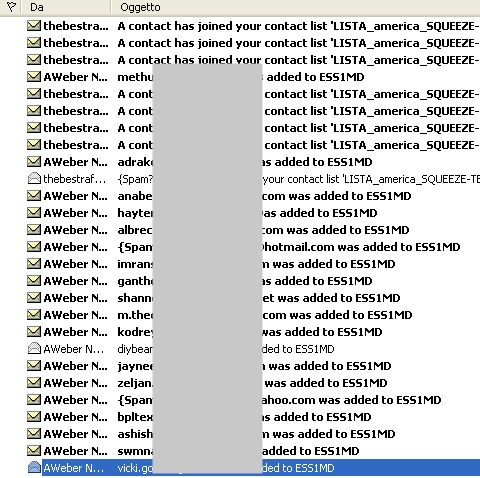 So now with knowing how easy it is, your focus should be on increasing your email subscriber list every single month. If you just work off the numbers you can give yourself monthly pay raises. Make a little money, reinvest into getting more subscribers and you instantly increased your monthly income.
3.)
Your email list allows you to work anywhere in the world.
The reason I was attracted to this business was the fact that I can travel anywhere and make money as long as I have my computer. Maybe you don't care about traveling, but when you have an email list you can work anywhere and spend more time doing what you want to do.
4.)
The money is in the follow up.
It doesn't matter what business model you're in, the money is in the follow up. Most people don't buy immediately.
The average person needs to be exposed to an offer 7 times before making the decision to buy. People need to be exposed to the offer often, they need to warm up to you and an email list allows you to do both. If you're just marketing on your blog, running traffic to a sales page and you don't get the sale you lost that person forever.
However if you collect the persons email you can follow up with them often and keep exposing them to the offer to show them why they should do business with you.
Most people just want to feel like the person they're buying from is a real person, someone who cares and not someone just trying to take their money. The more you followup, the more you make them feel like you're there to help and you show them how they can solve their problems the more money you will make.
I've never made a ton of money just running people to sales pages, but once people read my emails, see my Facebook posts and read my content they see I'm someone who can help them get results and then they make a purchase.
If you're not emailing your subscribers often then you're leaving a lot of money on the table because most people won't buy from you as soon as they see the offer. Focus on building a strong relationship with your list and focus on helping those people and you will make a lot of money every time you send an email.
5.)
Your email list converts better then cold traffic.
If you don't know, cold traffic is when someone see's one of your ads or just comes across you. They have no clue who you're, but your email subscriber list knows you, trusts you and if you treat them well they buy whatever you recommend to them.
I've been able to compete with marketers in promotions who have huge paid traffic budgets. Your email list will be your biggest asset in your business and it will allow you to collect money over and over again.
You will never find a traffic source that will convert better then your email list. If you want to learn how to create a massively profitable email list then join me in My Top Tier Business.
MTTB will allow you to build a big email list, make money on the backend of your sales funnel and scale to make more money like I've done. Once you get signed up you will be getting:
– My $2000 coaching course that shows you everything
I do in my business.
– Lifetime access to my $97 a month mastermind coaching
group.
– Other amazing SURPRISES ($1,200 value)